Letting a property with Michael Nicholas
We at Michael Nicholas pride ourselves in only the highest standards of customer service and professionalism. We aim not only meet your expectations but to exceed them.
Our office is open 6 days a week to ensure that both landlords and tenants are able to reach a member of our team to deal with your enquiry as quickly as possible.
We have packages and options to suite all requirements ranging from find a tenant only to a full management service.
Our in-house tenant referencing procedure will ensure that the right tenant is found and accredited before they move in to your property. The referencing process will include employers checks, previous landlord references, and full credit check.
Our fully managed service includes a full photographic inventory and check in and check out service.
Our fees and charges are very competitive and laid out simply with no hidden extras. All work instructed through Michael Nicholas to a recommended contractor will not include an uplift charge. We operate on a no let no fee basis.
Request a free property valuation by registering here.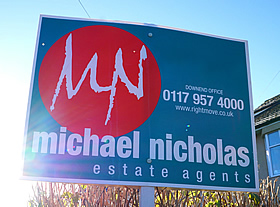 Our Lettings Services
Michael Nicholas can offer a competitive fee structure. If you have multiple properties that you are looking to rent then we would be happy to meet with you to discuss a tailor made package
Fully Managed Service
Our comprehensive Fully Managed Service takes the day to day stress away from Landlords. Let us do the hard work for you.
Within this package we offer the following:-
Advertising of your property
Accompanied viewings
Tenant referencing (to include credit check, employer's reference and where applicable current landlord reference)
Preparation of Tenancy Agreements
Inform utility companies confirming change in occupancy and metre readings
Preparation of standing order mandate
Handling of the deposit (paid into the Deposit Protection Scheme as required by law)
Quarterly property inspections (or more frequent if required)
Handling of Maintenance issues (Michael Nicholas being the tenants point of contact) including emergency 24 hour assistance
Rent collection
Full photographic Inventory
Check in and check out service
Guide to management fees
Typical management fees from 8-12%+vat, set up fees apply, typical set up charges of £200+vat. All Fees can be discussed and agreed when you take a no obligation free valuation.
For your free letting valuation and assessment please call Michael Nicholas on 01179 574000.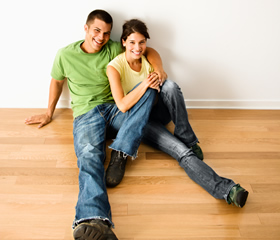 Tenant Find Service
Our Introduction Only Service includes the following:-
Advertising of your property
Accompanied viewings
Tenant reference (to include credit check, employer's reference and where applicable current landlord reference)
Preparation of Tenancy Agreements
Inform the Council & Wessex Water of the change of occupancy (Tenants/Landlords are required to inform gas & electric companies of metre readings the day of move in)
Preparation of standing order mandate
Handling of the deposit if requested (this would not include dealing with any disputes between landlord & tenant via the Deposit Protection Service)
After move in day the management of the property is then handed back to you as the Landlord and the Tenants deal with you direct on any problems/queries during their tenancy.
Guide to management fees
Typical Let only fees 50.00%+vat of the 1st months rent.
For a detailed breakdown on all fees relating to the various services please call us on 0117 957 4000 to discuss or book in your free letting valuation
Legal requirements for letting a property
There are various legal obligations to letting a property in the UK, these can change therefore please contact Michael Nicholas for more information.
Frequently asked questions
How do I go about marketing my property?
We can arrange to meet you at your property where we will undertake a free market appraisal and discuss your requirements and explain our fees and services. If you are happy we can arrange for the details of your property to be put together and advertising to begin.
Do we let the property furnished or unfurnished?
This will depend on your preference. Most properties are offered on an unfurnished basis with kitchen white goods included. If you do offer your property on a part or fully furnished basis then you will need to ensure any furnishings left in the property meet with current regulations. As a general rule there is usually no or very little difference in the rent that will be achieved between furnished or unfurnished properties. From experience we find that unfurnished properties with kitchen white goods included are more popular and let quicker than fully furnished ones.
How much rent can we expect to achieve?
Finding a good quality tenant is of upmost importance. It is essential that you market your property at the correct price. If you ask too much your property may not get any interest and may take longer to rent. It is important that you take into consideration the competition and market conditions which can vary at different times of year. We will be able to offer you advice on the best potential marketing price for your property.
Tenants will take into consideration the location of the property (is the property in close proximity to good schools, facilities and transport links) Condition and presentation of the property - a well presented and decorated property with modern and clean kitchens, bathrooms and flooring will be impressive to any potential tenant. If your property is correctly presented it may let out quicker and is likely to attract a higher calibre of tenant at potentially a higher rent.
How do we know a tenant is suitable?
It is not difficult to find a tenant, however it can be more challenging to find the right tenant. Our experience combined with our full referencing checks will ensure that the chances of an unreliable tenant is kept to a minimum. Our referencing includes previous addresses, employers referencing, previous landlord referencing and credit checks including county court judgements, court decrees & bankruptcy searches.
How much deposit is paid by the tenant and where is the deposit held?
The deposit is paid by the tenant usually either before or on the day the tenants move in as cleared funds. In most cases the deposit will equate to 1 months rent. All deposits must now legally be held in one of the government schemes. We will pay the deposit into the government run Deposit Protection Scheme where it will be held until the end of the tenancy. If we are managing your property, at the end of the tenancy we will deal with the release of the deposit once the property has been checked and found to be in satisfactory condition. In the event of any disputes we will guide you through the Deposit Protection Scheme adjudication process so that any disputes can be resolved as quickly as possible.
How is the rent paid to me as the landlord?
If we are managing your property we will collect the rent from the tenant usually by standing order and forward payment less expenses into your designated bank account. This transaction would usually take three working days to show in your account.
If it is a let only service we will set up a standing order for the rent to be paid direct from the tenant to the landlords account.
What happens if the tenant fails to pay the rent?
If we are managing your property in the event that the rent is not paid on time we will endeavour to obtain any outstanding rent as quickly as possible and keep you informed of any progress - there are no guarantees with this. If it becomes necessary for you to take legal action against your tenant we will let you know and guide you on what steps you need to take.
Do I need insurance?
You should always contact you insurer before placing a tenant into a property. Depending on your insurer you may need additional landlord's insurance to protect the property and yourself. As a landlord you will need to provide buildings insurance cover. However it is the tenant's responsibility to insure their own personal belongings. If however you are renting your property on a part or fully furnished basis you will need to make sure any contents you leave in the property are covered by contents insurance.
How long should the tenancy be for?
The minimum tenancy agreement we would recommend is 6 months, with the maximum being 12 months. The tenancy can be renewed after the 6 months for a further 6 or 12 month period, or on a month by month rolling contract. We will prepare the assured short hold tenancy agreements which will be signed by both the tenant and landlord.
For managed properties, contracts renewals will be handled free of change.
Who will deal with change over of bills and utility companies?
Should you choose our fully managed service we will take gas & electric meter readings before the tenant moves in and contact relevant utility companies to inform them of the change in occupancy. We will always recommend to tenants that they also contact utility companies direct themselves when they move in to transfer over any services. We will also contact the relevant council for council tax and water companies to inform them of the change of occupancy and the dates this will take effect from. Tenants are responsible for all associated bills. Telephone companies and television licensing will not take a 3rd party instruction so these will need to be cancelled by the landlord and a new relationship organised by the tenant.
If your property is leasehold or has a rent charge it is usual for the landlord to pay any associated costs relating to this including management charges.
Do I need an inventory?
Apart from the tenancy agreement itself this is one of the most important documents, the inventory lists room by room any contents, cleanliness and condition of the property before the tenant moves in.
Michael Nicholas can provide a full photographic inventory to ensure there are no discrepancies at the end of the tenancy and that the property is handed back in similar condition allowing for reasonable wear and tear. A detailed inventory is therefore essential and this is included free of charge if you choose our fully managed service. Be aware a diligent inventory is the most powerful evidence when dealing with deposit disputes.
Who is responsible for maintenance of gardens?
Tenants are responsible for maintaining gardens in the same way they are responsible for the internal condition of the property. However do not expect more than basic weeding and lawn cutting. Should you have any trees or bushes that will require regular pruning or cutting back or plants of any value, we suggest that you make arrangements for these to be dealt with on a regular basis.
Do you inspect the property during the tenancy?
Michael Nicholas will carry out regular inspections of managed properties usually once every 3 months to ensure the tenant is keeping the property to a satisfactory standard. We will inform you in writing of the outcome of our inspections so that you are kept fully informed.
Do I need to inform my mortgage company when letting my property?
Yes - you must always inform your lender if you are planning on letting your property. They will need to give you consent to do this. Most lenders will generally charge a higher lending rate for your mortgage if your property is rented out. It is strongly recommended that you discuss this with your lender in advance.
Redirection of post
We would always recommend you set up mail redirection service and not rely on tenants to forward any mail to you. This usually takes around 7 days to take effect.
Who will deal with any repairs to the property?
You can choose to use any company you wish to undertake any repairs or maintenance to the property. Michael Nicholas however do have long standing relationships with recommended contractors who we can instruct on your behalf. We will wherever possible contact you first should a problem arise to discuss this with you and can provide quotes for any work needed upon request.
For your free letting valuation and assessment please call Michael Nicholas on 01179 574000.